Come and explore Gunyah's 12 acres of gardens that are made up of expansive lawns, mature trees, NZ natives, exotics such as our stunningly coloured and perfumed azaleas and rhododendrons from Thomas Potts' days. There is also the old and new orchard, a pond, avenues, a gazebo, a folly and more.
Spend a relaxing day out enjoying Gunyah's gardens with their many vantage points were you can enjoy splendid views of Mt Hutt, Mt Winterslow , Old Man's Peak, the Harper Hills, Mt Misery, Mt Torlesse and even the Port Hills. On an exceptionally clear day views can extend to Mt Somers, Four Peaks and beyond.
To enquire about a garden visit to Gunyah Country Estate whether  for individuals or groups, please contact us directly.
Telephone: 03 3186800
Email: Enquiry form
---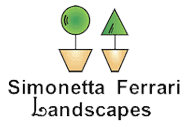 Simonetta Ferrari Landscapes