The Lodge's name "Gunyah", from the Australian Aboriginal for 'little hut or shelter', belies the grandeur of this magnificent property.
Built in 1912 for the son of former Prime Minister, Sir John Hall, the building's exceptional calibre is endorsed by its New Zealand Historic Places Listing. It is also recognised by the National Business Review as one of the country's Top One Hundred Houses for its historical significance and its Arts and Crafts Movement architecture.
Gunyah was once part of Terrace Station, one of the biggest holdings in Canterbury, and still retains its granary, stables, meat safe and other outbuildings.
The Edwardian elegance of the homestead features rich mahogany panelling, native timber beams, and floors of jarrah, kauri and rimu woods, which, combined with generous fireplaces, create a warm and inviting atmosphere.
The homestead is furnished with Early New Zealand, English and European antiques.
The retention of some original wallpaper and period light fittings add to Gunyah's charm. Additionally Gunyah is home to an outstanding collection of original leadlight windows, one of which displays the impressive Hall family coat of arms.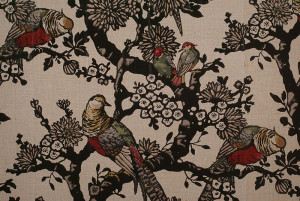 The Lodge is set in 30 acres of grounds, with gardens, mature trees and farmland established in 1912 by Millicent Hall, daughter of TH Potts, one of New Zealand most renowned early botanists and conservationists, and her children. The current owners have further extended the original garden and orchard and are developing a New Zealand native plants reserve to revegetate the river bank and thus provide even more natural habitat for existing native birds.